CUSTOMERS CAN RELY IN THE BORSOI EQUIPMENT AND SERVICE BECAUSE WE STRONGLY BELIEVE IN THE CUSTOMER CARE LIKE THE MEANING OF THE COMPANY PAYOFF:
KEEPING THE CUSTOMER IN THE LEAD
To accomplish such results the Service area of website has been improved with new features.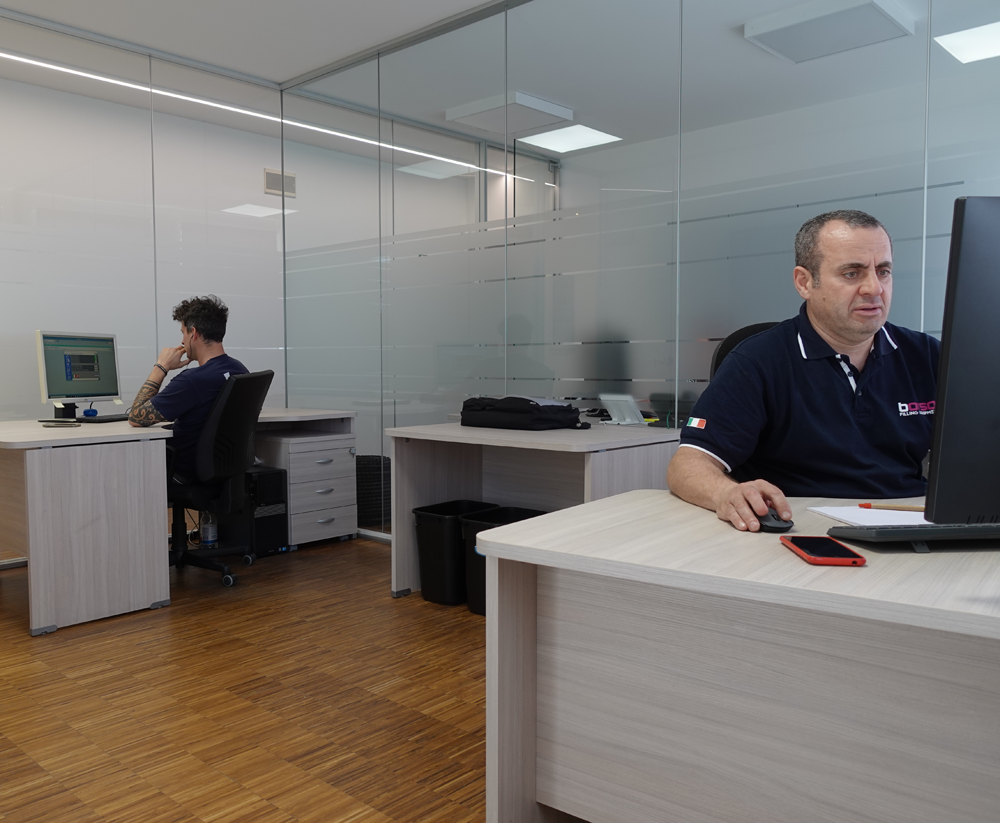 DEDICATED AREA
As Borsoi customer you have the right to access to your personal account where orders and machine are listed. Each machine is linked to manuals, certification (CE/UL), electrical and compress air diagrams and o on; for an easy access to important documentations from the customer team.
In the same environment, a message service line is ready to use for communication between the Borsoi Helpdesk and the onsite customer operator for a prompt reply and to improve communication.
The customer access is available once identification account has been sent to customer by e-mail from Borsoi Helpdesk.

REMOTE ACCESS
Helpdesk got many tools to support customer, one of these is the remote access to machine control for monitoring, diagnostic and counseling. Contact us if you need our Service for fine tuning or fast diagnostic.

SERVICE ON SITE
When on site assistance is required, the Service team can propose dedicated solution for your case. Feel free to ask a quote for our Service and restore your efficiency

WHY WAITING FAULT?
Borsoi Service propose a series of maintenance programs in order ot keep the production line running with efficiency. Send an inquiry for more information.
Contact us by filling in the form to request information about Borsoi machines, you will be contacted as soon as possible
Copyright 2022 Borsoi Srl - P.iva 04694270267