Heimtextil 2022 Summer Edition!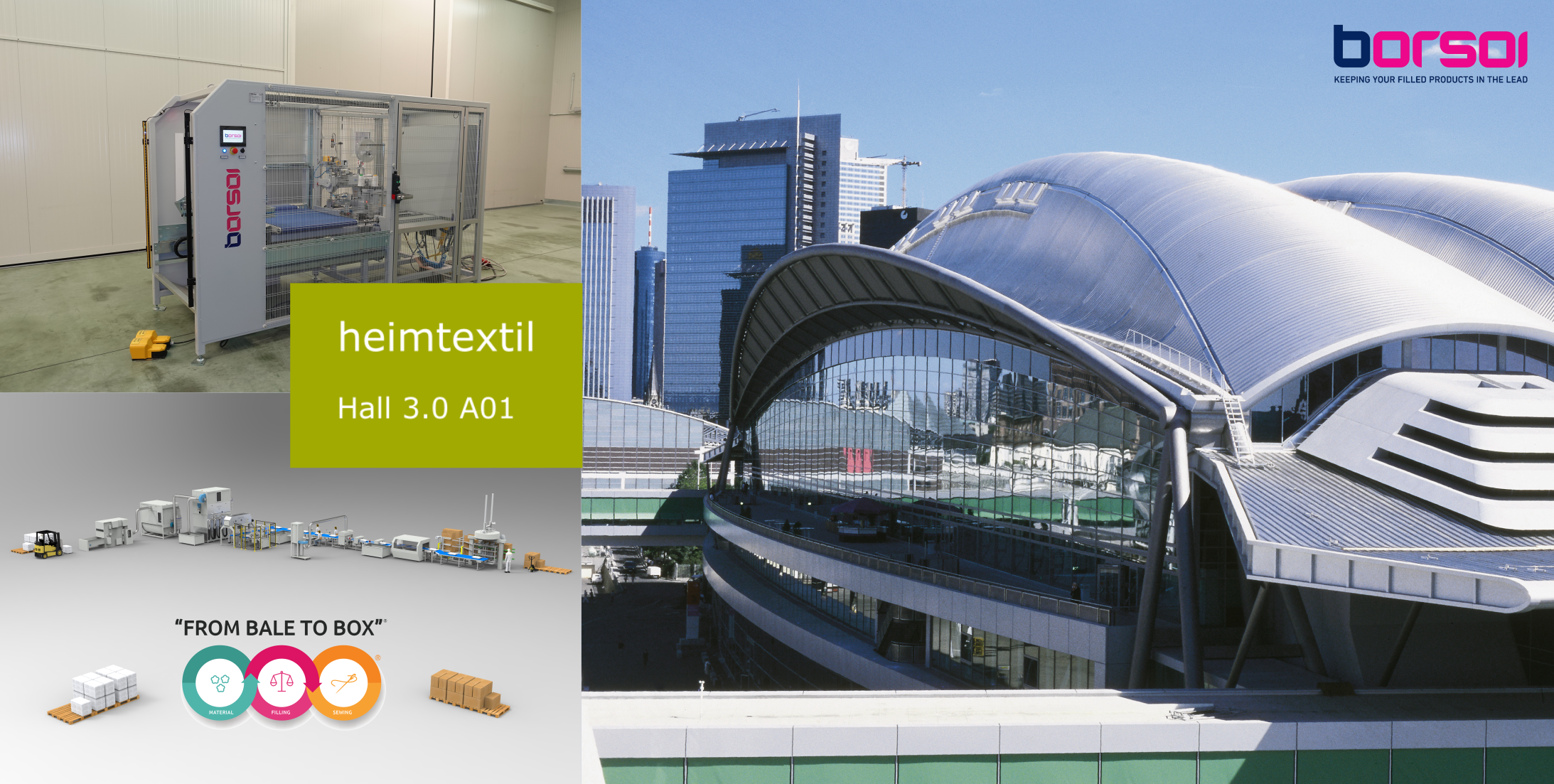 Come and visit BORSOI booth during your visit to Heimtextil 2022 Summer Edition!
Visiting our stand you get the opportunity for talking about business trends, opportunities and new tools for being successful. You will realize how BORSOI developed completely new solutions and production approaches in order to be effective in the new business scenario. You will discover how process, products and innovation meet a complete and integrated "solution" between plant, service and consultancy nor just a production line.
Why meet the BORSOI team?
With some of you, it will be an opportunity to meet in person after long time, with others; it shall be a first chance to introduce yourself into the high performance solutions available in the market and discover which one fits your needs. You can also benefit with our experience and knowledge to fix the existing bottleneck of your production, with the support of our team.
At our booth we are presenting our newer automatic lockstitch closing unit mod. ALAN FLEX SEW ML-1, able to perform up to 6 pillow closures per minute!
Please feel free to come and follow a direct trial.
Moreover, interesting news are available on:
• A competitive vertically integrated pillow production concept
• How to remove logistic and skill availability bottle necks
• Integrated pillow shell forming, filling, closing and packing one of kind new production approach
• Recent developments on our "from Bale to Box" solution proposals: our unique approach to complete pillow, quilt and mattress pad production lines
Join the BORSOI team at Heimtextil 2022, we will be at your full disposal for supporting your needs.
See you in Frankfurt,
Marco Bottecchia
Global Sales Manager
BORSOI Srl
Copyright 2022 Borsoi Srl - P.iva 04694270267